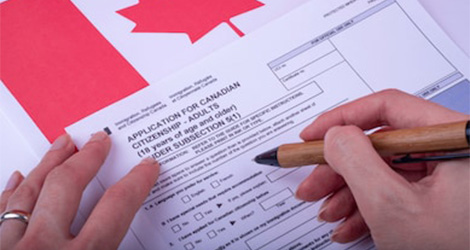 In order to become a Canadian citizen, the applicant is required to meet the eligibility criteria. The are requirements are outlined by Immigration, Refugees and Citizenship Canada (IRCC) as follows:
You must be 18 or older. If the applicant is under 18, then an application should be submitted by a parent or guardian. The minor must already be a permanent resident of Canada.
Applicant must have permanent residency as this is the first step to become a Canadian citizen.
The applicant must have been physically present in Canada for at least 1,460 days during the six years immediately before the date of application.
Those who can demonstrate that they have met the personal income tax filing requirements for fours years before applying for citizenship.
Applicant must be willing to live in Canada.
Citizens must be proficient in one of the two official languages – either French or English.
Your citizenship can be affected by the crimes committed outside or inside of Canada.
In order to get the Canadian citizenship, an applicant must meet all these requirements. There are two application kits – one for Adults and another one for Minors. Adults can apply for the citizenship of their children at the same time when they apply for theirs.
Along with the applicant, the applicant is also subjected to submit various supporting documents and fees. Fees are payable only in Canadian funds and should be submitted at specific financial institutions. Applicants will also be contacted for the formal Citizenship Test.
In order to prepare for the test, applicants need to study the Discover Canada Guide. When you pass the test, you are allowed to receive a ceremony date. You will become the citizen of Canada after taking the Oath of Citizenship. In case you fail, you can take the test second time after a few days.
If you want to know more about Canada Citizenship or need help with the documents, feel free to contact us. At Global Settlement Visas, we have years of experience in helping clients fulfill their dream of living in Canada. We have years of experience and have helped hundreds of individuals in getting their citizenship. We will take out the stress and make the entire process hassle-free for you.